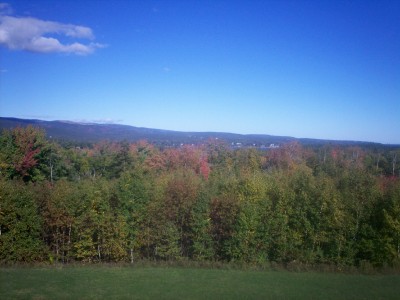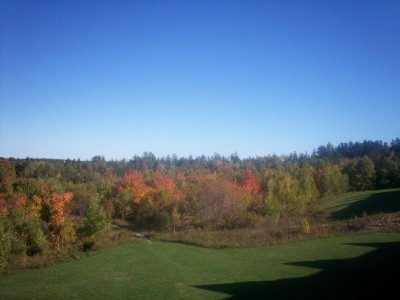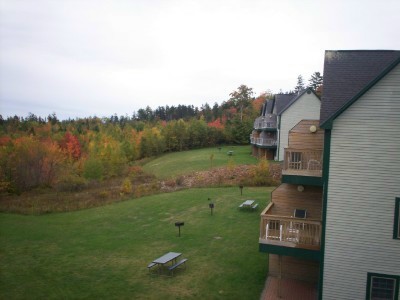 The above shots show the view from our upstairs deck. It doesn't really show in the picture, but you can see just a wee bit
of water. Units located higher up the hill get a better view of the water.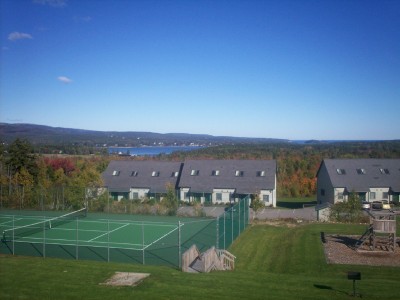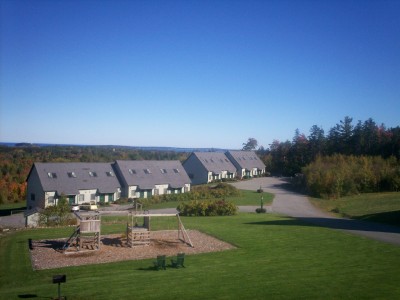 To the left are two views from the club house deck. You can see the water a little better here but it is about a mile away.
And below are two pictures of Eagle Lake on the way up Cadillac Mountain. The end one is over the ocean showing the sun glowing off Frenchman's Bay.
I had to crop it to cut out some glare at the top.